Flagship location reflects Walker Zanger's commitment to outstanding design
The August opening of a new, client-centric showroom in Costa Mesa, California is the latest milestone in Walker Zanger's 71-year history in luxury tiles, mosaics, slabs, and engineered stone.
The 40,000 square-foot showroom/warehouse is a testament to the brand's cross-category depth of product—and a reminder of why Walker Zanger has been a preferred partner of designers, architects, home builders, and contractors for decades.
Inside the handsomely minimalist building, clients can see and feel slabs of marble, quartz, quartzite, porcelain, and precious stone. Large-scale vignettes bring product lines, design concepts, and exceptional projects to life.

A Design Centre area provides generous, well-appointed workspace for clients specifying projects.
"With showroom expansions and our promise to offer unparalleled experiences when it comes to surface specification, we've solidified our place as a category leader in the industry," says Trevor Jenkins, Vice President of Sales for Walker Zanger.
Watch here for updates as this new showroom concept is introduced across the Walker Zanger network, and to learn about how it supports the creation of beautiful, healthy, and refined spaces that inspire and shelter those who live and work in them.
Costa Mesa celebration kicks off new era of style
Walker Zanger's first new showroom opening in Costa Mesa featured Michelin restaurant Knife Pleat, original craft cocktails, selfie-friendly photo stations, festive champagne walls, and dazzling aerialist performers, all against a backdrop of stunning stone and tile.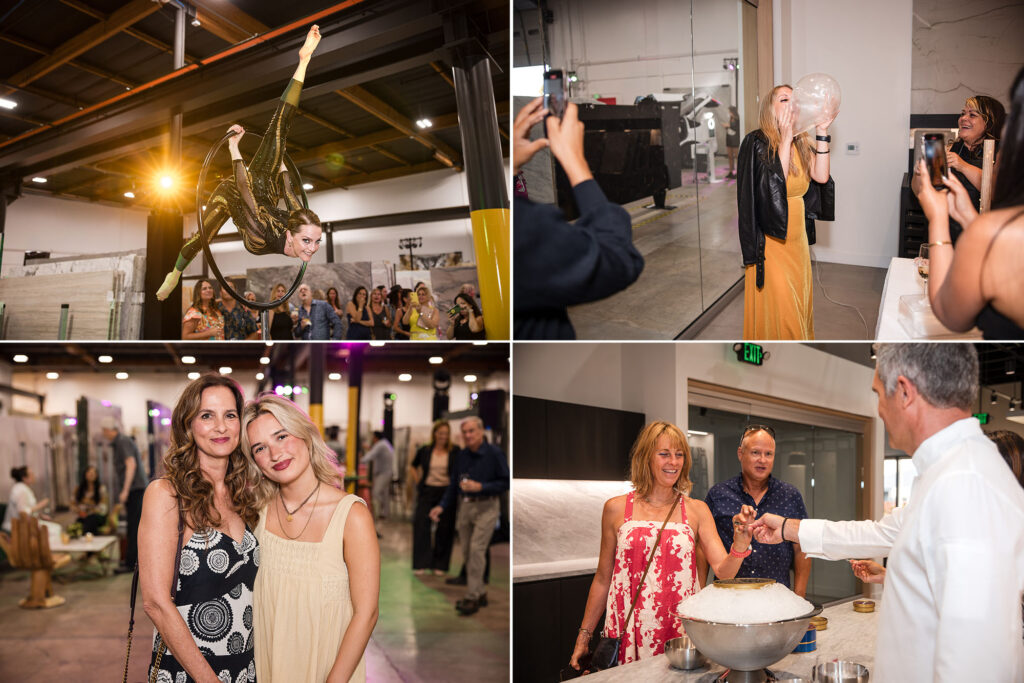 Expect more excitement at showroom debuts in West Hollywood, and San Francisco this fall, with future rollout across the U.S. Look here for the showroom or authorized dealer nearest you.